Controversial interview with Jeff Mills
Author - 17.08.
Jeff Mills' controversial interview that not everyone will like

The interview turned out to be provocative and unforgiving. Mills challenged the worldwide artist apathy at the mixing console and expressed confidence that the science fiction that inspired Close Encounters Of The Fourth Kind could reinvigorate a dance scene that Jeff believes is stagnating, still enslaved by the legacy of the iconic clubs Studio 54 and Paradise Garage. Many will want to argue, others will simply disagree, but Jeff admitted that he is always ready for criticism and open to debate.
MIXED • NEWS publishes top quotes from the most recent interview with a living electronic music classic.
On the new project and why Jeff Mills is raising questions that go far beyond the hedonism that the standard techno party is associated with today:
" Close Encounters describes a situation where we do not find" something ", but" it "itself finds us. People think that they are so intellectually and technologically developed that are able to detect [extraterrestrial life], but most likely it is that someone else finds us - if there [in space] there is intelligent life, and I do No doubt. And what are we going to do: surrender to mercy or openly disobey in an attempt to keep the situation under control? I have a feeling that we will choose the second option "
On the problem of alienation and the modern socio-cultural landscape:
"I am deliberately bringing this question to the electronic scene, because the theme of futurism is extremely close [to the techno genre]. The idea is that you won't be able to establish the proverbial control overnight, so [dance] music or the previously mentioned extraterrestrial lifeform can do anything to you - how will you react to it? You either obey, or resist ... or come up to me and tell me to stage The Bells "
On the urgent need for changes in dance culture and the modern club format:
"We present the music too one-sidedly: the script is always extremely festive and positive, but this is so far from real life. I don't know a single person who wakes up happy every day, and all his problems have been solved. Parties and dancing are all about escapism, but there are so many ways to escape reality. We act unfairly towards ourselves when we think that dance and electronic music is played just for this all the time. "
"I see that in techno there are very few real artists, thinking artists. I know that I can get a painful retaliation for such statements "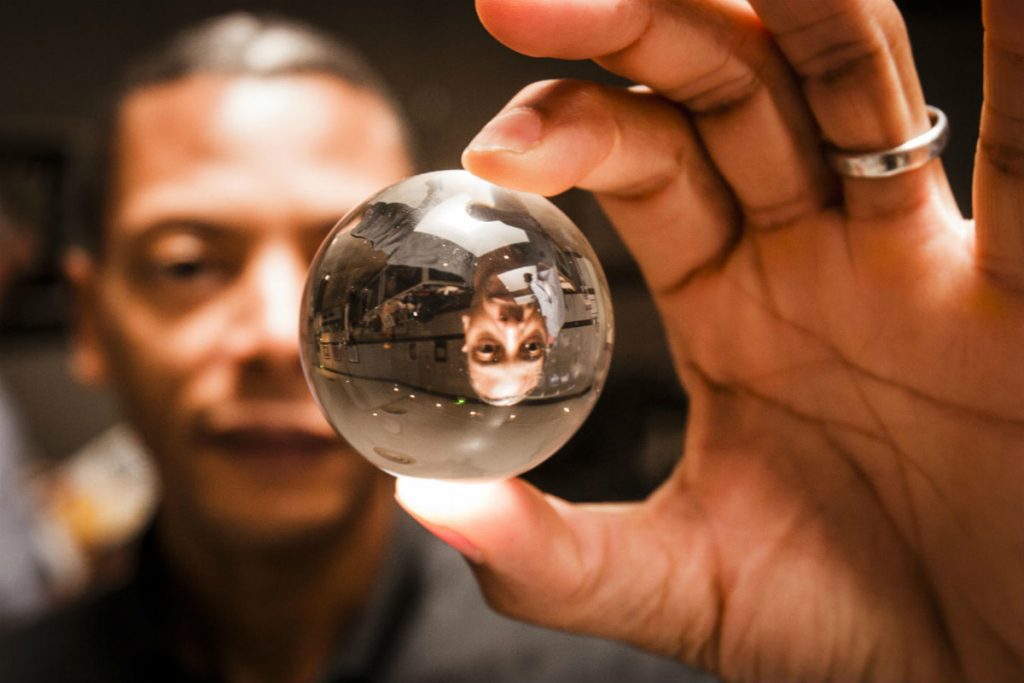 On the dead end of club culture and DJing:
"For decades, people have shown their openness and tremendous respect for DJs and their work. We don't often ask ourselves if what we are doing is actually the most interesting option for the public. There is [self-criticism] in cinema, in literature, and we are still content with the [conceptual heritage] of Studio 54 and Paradise Garage. It seems to me that we have already done enough of all this therapy, creating an atmosphere on the dance floor and liberating people with the help of music "
On selfishness and disunity:
"Maybe the point is that DJs and producers really only think about the space around them. In other words, the DJ only worries about what he or she will do during his slot between 2 and 4 o'clock in the morning, and let someone else think about what happens to people the rest of the time. "
"If there was such a concept of a party where each DJ played a certain role, behind which there was a script and an idea, we would probably get rid of that feeling. The DJ would have to be more involved, to be more active in the show for the public.
On the current situation in the techno niche:
"I see that in this genre there are very few real artists, thinking artists. Or they lack ideas and desire to get promoters to translate these ideas into reality. I know that I can get a painful retaliation for such statements "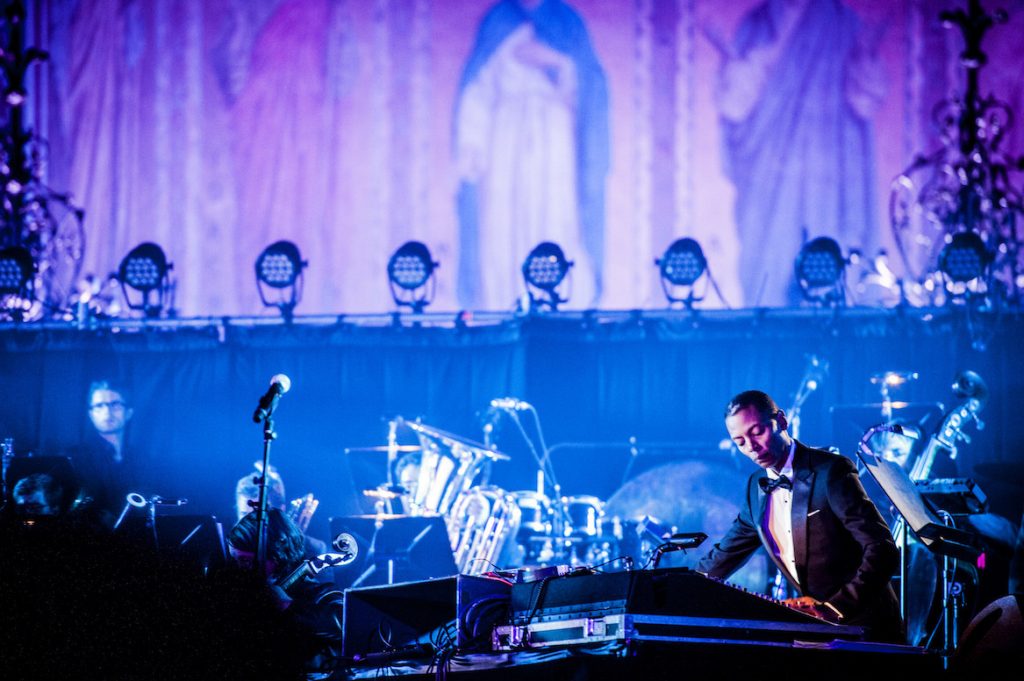 On the highest mission of electronic music and dance culture:
"For many years I have been observing people in clubs, and I reasonably understand that music does move, but not just in one direction, but in several at once. There are many different people with ideas and dreams about what music is capable of, so I welcome criticism, I welcome debate. I hope people read this [interview] and it makes them think about what we do every weekend and how we can approach it differently. "
On self-criticism, perfectionism and striving for the future:
"If someone asks if I believe that I am doing my best at the maximum level, the answer is no. That is why I do not stop working on many different projects and constantly release new releases - because I want to encourage people to discuss this material, and so that we can, if possible, create something new and different. "
Jeff Mills' controversial interview that not everyone will like.
TF6 Radio comment: since 2006 we have been in discussion with promo groups, club producers and promoters. The result is zero! People directly related to music and club culture have destroyed everything in 14 years. Worst of all, they are still at the very top of the club industry. What's in Russia, what's in Europe. They are not going to change and give way! We created our own reality so as not to waste time fighting these dinosaurs and to help talented people for whom music is not an empty phrase, but the meaning of life.
Speak with Music! «croon a family» — TF6 Radio
---
Write what you think
---