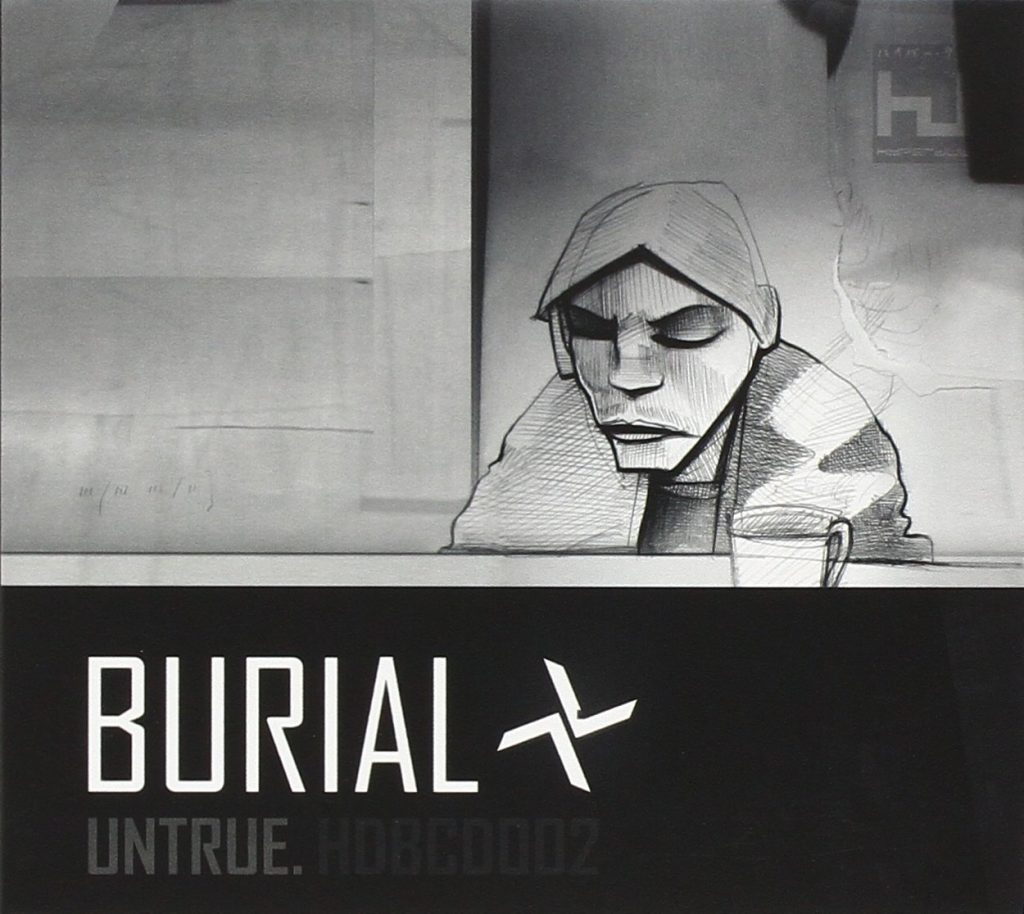 Why Burial's "Untrue" remains the premier electronic release of the 21st century
The title of this album sounds like an accusation. Previously, the word "Untrue" ("infidel") was used to describe treason. As a rule, betrayal of a lover. Alternatively, it may simply be a statement that something is false. But you can also say that "not true" is an integral part of music in general. This word conveys the impermanence of sound, the property of a dream or a mirage. How it gives us a glimpse of something perfect but out of reach. Music can be a place where we hide from the cruelty of the real world.
Burial rarely gives interviews. He only once explained - and then only partially - the title of his second album. "It's like the person is not himself," he told Australian music critic Anwen Crawford in 2007. "He is not at ease, something is wrong, there is a suspicious atmosphere in the room."
Song titles play an important role in electronic music, largely because such music is often non-verbal. A capacious title of a song or album leads the listener through the world of abstract feelings and emotions caused by music. And Burial is the master of names here. Some are quite straightforward and clear - "Dog Shelter", "In McDonalds", others are mysterious - "Etched Headplate" or poetic - "Shell of Light " ("Light shield"). But the main mystery from this list is his own pseudonym.
Burial's name is an homage to the reggae roots of dubstep, a genre with which he is vaguely associated. As well as the traditions of Jamaican sound systems - mobile discos that originated in Jamaica in the middle of the 20th century and greatly influenced the formation of British rave culture. When two sound systems converged in a musical battle, they left their most powerful track in reserve for the finale of an impromptu battle. Sometimes it was called "burial tune" - that is, "funeral track". The term has successfully migrated into the rave lexicon. The main hit of 1994 - a breakthrough for jungle in the UK - was the songLeviticus "Burial". One of the most important early garage songs was called"Sound Bwoy Burial". In this labyrinth of echoes of ancestors, echoes of whole decades are heard. From the rowdy pirate radio stations of London in the 1990s to the sounds of Jamaica's capital city of Kingston in the 70s. Burial quite consciously pays homage to all this with its own pseudonym.
But his name also triggers another associative array, immediately referring to the gloomy side of post-punk. Alias Burial reminds me of an album coverJoy Division "Closer". A photograph taken in an Italian cemetery depicts a dead man - it may well be Christ, surrounded by mourners. The cover was personally chosen by the band's vocalist Ian Curtis. It happened a couple of months before he hanged himself in his own house. As if Curtis already knew he was going to kill himself and become a rock martyr.
Burial talked about testing his own tracks while driving around South London in the dead of night to see if the track had the "out of the way" feeling he was looking for. These stories reminded me of the stories of Joy Division producer Martin Hannett. He made similar psycho-geographic forays into post-industrial Manchester in the late 70s, listening to Public Image Ltd and Pere Ubru in his car. Hannett and Burial share an obsession with using reverb and subtle sound effects, which they often record on the street to capture the atmosphere of some spooky place.
In addition to the similar sound practices and the general atmosphere of desperation, there are other parallels between Burial and Joy Division. They came out of nowhere with amazing debut albums. Their sound was a revelation. He did not obey - he looked, as if taking your hearing somewhere far away, like a good picture. Both Burial and Joy Division released flawless second albums that perfected the ideas of the first works. Neither Burial nor Joy Division released a third studio album. Although in the case of the first such probability (albeit illusory) still remains.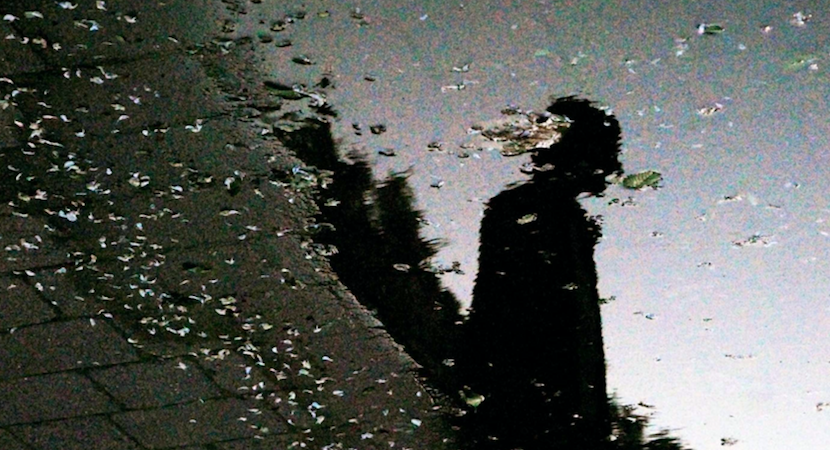 The post-punk connection helps explain why Burial is a dubstep artist who is listened to by people who don't follow dubstep or the dance scene at all. His albums were appreciated by listeners, who usually prefer The Cure (whose early work is loved by Burial himself) or Radiohead to electronics. It seems logical to place Burial in the category, quoting Ian Curtis, "young people carrying heavy burdens" (quote from the songJoy Division «Decades»). In Burial's music, it's easy to see another "lost boy" with sad eyes who left "some signals" and now "has become a legend", quoting The Durutti Column's tribute song to the late Curtis, which was called "Lost Boy" ,"The Missing Boy".
The way people react to Burial's music can't be compared to any other artist in dance music - he's different even from the cult-favorite Aphex Twin. Burial fans are more like alt-rock fans in their statements in the spirit of "his music saved my life." Burial's music touched people deeply, opened them to a world of complex emotions, hurt them - but priceless pain.
In addition to the traditions that migrated to the rave of Jamaican sound systems and post-punk, there is a third branch of modern music, close to Burial. Chontology. First and foremost, this is a British sub-genre of electronics, obsessed with the ideas of memories being erased right before your eyes and a lost future. Burial shows this in his fondness for creepy atmospheres, uncomfortable sound effects, hissing and crackling vinyl. All of these are hallmarks of artists important to understanding chontology like The Caretaker, who released a number of vague, dreamy-sad releases over two decades.
Even the way Burial talks about his music aligns with British label Ghost Box, which is home to a range of artists from the genre such as The Focus Group and Belbury Poly. A small number of interviews with Burial for the release of "Untrue" were filled with references to mysterious entities, subtle sounds. Moments when you look into the face of a friend or family member - and see something alien there. Burial raved about a childhood love of ghost stories written by M. R. James, the occult writer who became one of the key figures in British chontology.
In an interview with the late British critic Mark Fisher, Burial spoke of the eerie epiphanies he had while walking through the London desert at night: "Sometimes you feel like a ghost has touched your heart, like someone is walking with you." Song titles like "Archangel" and "Feral Witchchild" allude to his piety, or at least belief in the existence of supernatural dimensions that seep into our reality in the form of visions or uncomfortable sensations.
A fan of Burial from his early releases, Fischer offered a fairly convincing interpretation of his work. First in his own Kpunk blog and later in The Wire magazine, he described Burial's self-titled debut album as "an elegy of hardcore time continuum": a hazy monument to the British subculture of pirate radio stations and abandoned warehouse raves that merged into one in the late 80s. , and then went through the mutation of the 90s through the jungle and two-step garage, in order to echo into the 21st century with their offshoots in the face of grime and dubstep.
Fischer described his experience with Burial as follows: "It was as if I had entered an abandoned space where raves used to take place, but now it has returned to a state of lifelessness and neglect. The muffled sounds seem to me like the ghosts of the raves of the past."
The suggestion that Burial's debut release was not so much an album of modern dance music as a story about the former heyday of the British club scene is revealed in the songs themselves. For example, "Gutted" ("Devastated"). There, Burial samples Jim Jarmusch's 1999 Ghost Dog: Way of the Samurai. Forest Whittaker's voice mutters, "Me and him, we're from different, ancient tribes. Now they are both almost extinct. Sometimes you have to stick to the ancient ways, the old school ways."
The final track "Untrue" - "Raver" ("Raver") - returns to this idea through vocal inserts with a voice saying "dream life" ("life is a dream") and a long gone world where everything was "easy", " simply". During the heyday of raves in the early 90s, many songs had the word "dream" in their titles. Often this had its own subtext, suggesting that, deep down, all participants in the rave movement knew that everything around them was just a dream, a dream. That a utopia built on chemicals can only be short-lived and fake. This in turn suggests another interpretation of the meaning of the word "untrue". Rave is like a dream that died. Or worse. A dream that deceived. Indeed, the phrase "dream life" ("life-dream"), sounding in "Raver", can be heard as "dream-lie" ("dream-lie").
In his interviews from the "Untrue" era, Burial often uses the word unity - unity, cohesion. Music can tear down walls between people. Speaking of classic rave tracks, he told FACT magazine: "As silly as it sounds, they tried to unite the whole of the UK, but they couldn't. So I get sad when I listen to this music."
Too young to witness the heyday of raves in the 1990s, Burial passively listened to the anthems of the era, listening to vinyl records and cassette compilations his older brother played him while telling stories about his raves. Just as the young men of the seventies felt sad that they had missed out on the great adventure of the sixties, so Burial enjoyed musical relics and worshiped the legend. For him, the rave is almost an implanted memory.
Behind the rave cast that haunts Burial's music lies another specter: socialism. The concept of chontology was introduced in 1993 by the French philosopher Jacques Derrida. Through it, he wanted to illustrate how, even after the fall of communism and the triumph of globalized free market capitalism, the modern world is still haunted by the ghosts of that movement's ideals: social justice, equality, a benevolent world free from exploitation and deprivation.
This battle of ideologies unfolded in late twentieth century Britain and shaped the background of Burial's music and his vision of modern urban life. Tony Blair's "New Labor" used a pop rave anthemD:Ream "Things Can Only Get Better"as the theme song of his 1997 election campaign which led to 18 years of Conservative rule. But Blair could only come to power by abandoning a long-standing line of prudent use of popular funds and alienating himself from the unions.
The ensuing 13 years of New Labor rule - just during this period Burial was growing up and writing both of his albums - were the continuation of Margaret Thatcher's post-socialist vision of Britain, climbing far into the 21st century. Workers were increasingly moved to "flexible" employment (no fixed work hours, last-minute notifications), which left them in a state of constant and irritable uncertainty. Unemployment benefits have become a punitive system designed to push people into the labor market.
Mandatory "job search" courses were aimed at instilling a positive attitude and hammering into the minds of the unemployed the idea that the current situation was the result of a "lack of individual initiative" and not a problem with the global economic order. And since Labor introduced tuition-paying higher education, many graduates found themselves deeply in debt and faced the reality of the labor market, with its endless internships and off-specialty jobs in the age of the free-wheeling economy.
Thatcher's project was largely aimed at making Britain more like the US in terms of attitudes towards work and entrepreneurship. And this project continued to develop under Blair. Its result was the feeling of loneliness that haunts everyone in this life - your fate is only in your hands. "It is very easy to fall and fail. Many now have no safety net," Burial said in an interview with The Wire in 2007. As Mark Fisher wrote in his book Capitalist Realism: No Alternative?, the result of this new precarious work policy has been pandemic levels of mental illness, increased suicide rates, and widespread addiction to antidepressants and sedatives.
While dance music was usually about oblivion, Burial's music is about loneliness. Listening to his music, sometimes I remember the songThe Beatles "Eleanor Rigby"- crying for "all the lonely people" ("all the lonely people"), wandering aimlessly through the streets of a modern city. Again, just look at Burial's song titles: "Loner" ("Loner"), "Broken Home" ("Hacked House"), "Rough Sleeper" ("Homeless"), "Homeless" ("Homeless"), " Fostercare" ("Orphan care"). With the name "Dog Shelter" ("Dog Shelter") Burial mourns for all homeless dogs (as it turned out, during the creation of "Untrue" he mourned the death of his beloved dog).
When his songs are not about deprivation or detachment, the titles of the tracks indicate emotional trauma or its consequences: the ability of those affected to lose their temper and perpetuate this traumatic cycle. "Wounder" ("Wounding"), "Gutted" ("Desolate"), "U Hurt Me" ("You hurt me"), "Young Death" ("Young death"). It's as if Burial's antennas are tuned to frequencies that radiate all the pain of a big city and restless people who have left domestic violence and driven to the very bottom by self-destruction.
On July 7, 2005, a series of coordinated terrorist attacks killed and maimed a wide variety of Londoners who were trying to get to work using overloaded public transport. The fact that it was an attack on a public place filled with people of various nationalities had a particularly strong effect on Burial. The chaos of that day forced him to change his own route - he ended up walking from south London to the city center and back. All the while, he was listening to a mixtape of jungle and dubstep that he composed himself.
"There was a feeling that the city was hurt. Dubstep and jungle became solace music. The grief just came out of her. From that moment on, I began to feel the music more deeply," he expressed his feelings in an interview with journalist and producer Martin Clark later that year.
The trauma inflicted on him after the July 7 attacks shaped Burial's concept of what his own music could become. "The album Burial will sound deep and hypnotic at the beginning. As if someone takes himself in hand, begins to live on. The middle of the album is a real underground, more impressive sound. And at the end they will play club tracks, like, "And then he got out of there." But at the same time, the album as a whole will be sad. I can't help myself. London seems to me a sad place, but it also has a ray of light."
Ray of Light is how the city demonstrates its own greatness with numerous offers and opportunities to become a lone hero in it. Burial track "In Mcdonalds" may be audio version of Edward Hopper's painting"Midnight". Like the brightly lit eatery in Hopper's painting, surrounded by dark deserted streets, the cramped fast food restaurant becomes a haven for the poor and the weary. The cover art for "Untrue" may be Burial's Hopper-style self-portrait: a sullen silhouette in a hoodie, his eyes and smile looking down, lost in his own thoughts as he basks over a cup of coffee in a cold café.
But Burial's most famous expression of loneliness remains the track "Night Bus", immortalized on his debut album. Many cities around the world have night buses, but in London this transport had a special charm. Until very recently, when the London Underground finally switched to 24-hour operation, the night double decker was the only way to get home for party people who did not have money for a taxi. Considering that they were usually young people living in cheap rented apartments on the outskirts, the "after rave" in their case included a long drive home.
Serving as a "retreat" from the collective buzz, the night bus brought the ravers back to isolation, but provided a live view of London as a consolation prize. The beat-free, ragged tingling of the strings on "Night Bus" captures the poignancy of "smoldering"—that's how he describes the relationship between his music and rave culture.
The ability to see the city from somewhere above is necessary for the mise-en-scene of Burial's utterly cinematic sound. The cover of the debut album suggests how to listen to his music: it is a view from the top of Wandsworth, a south London borough, symbolizing the "pirate signal hovering over London", as the musician himself explained. In an interview with Clarke, he described how he recorded the music in a room overlooking the prison, its courtyard, and part of the South London highway leading to the Thames. Sometimes the whole landscape was obscured by a frosty fog."Southern Comfort"("Southern Comfort") is his first classical track, listening to which you imagine a foggy coast running away into the distance and experience that incredible feeling when you look down at the city.
The sense of height, together with a sense of painful empathy in Burial's music, made me think of Sky Over Berlin when I reviewed its debut album in 2006. A 1987 painting by Wim Wenders is a dark story about the kindness of guardian angels who invisibly help suffering people. On "Untrue" this idea materializesalready in the first song - "Archangel"("Archangel"). "My new songs are about wanting… To have an angel look after you when you have nowhere else to go and all you can do is hang around at McDonald's at night and not answer calls," Burial said in an interview with The Wired.
Behind the overtly religious song titles "Prayer" ("Prayer") and "Prophecy" ("Prophecy") Burial's music hides a desire to reach out to higher powers. When collective utopian dreams—whether progressive political ideas or musical movements like punk or rave—are fizzled out, people look for other sources of strength. Classic organized religions, but not only them: fake spirituality, book-learned methods of positive thinking and other ways to cheer yourself up.
The sublime angst in Burial's music is partly influenced by Todd Edwards, an American garage producer whose influence on the British scene far outweighs his humble regalia back home. A devout Christian whose songs are called "Isaiah 41:13" or "Saved My Life," Edwards developed a production style he called "sample choir" that cut soulful vocals into tiny pieces and then assembled them into an enthusiastic mosaic sighs and gasps. Edwards' musical innovations influenced the development of what is called vocal science - "vocal engineering". Anindia Buttcharaya, an expert on British dance music, contributed to its formation. And it is based on the technique of micro-editing vocal samples and turning them into new melodic and rhythmic patterns.
It's been part of British rave music from the beginning, but Edwards' virtuosity has taken it to the next level. His songs"Push the Love"and "Never Far from You" were big hits in the UK garage scene in the late nineties, and vocal science became a key element of the two-step and garage sound. Burial's music, in turn, is built on these genres.
In its use of vocal science, Burial addressed both the ecstatic "pyrotechnics" of rave and the fiery passion of two-step. But only the mood of his music became gloomy. Toward the release of 'Untrue', Burial revealed that he was 'obsessed' with the idea of making his music 'brighter' than the first album: 'Using those little bits of vocals and little moments of warmth for just a couple of seconds - and then they're gone'. He likened the vocal samples to the last embers in the fireplace: quickly dying down and leaving behind a "gloomy and empty" darkness.
His vocal science acquires an additional sensual coloring due to the mixture of both personal and intimate - a human voice - with a cold-blooded technicality. Slicing and resequencing pieces of a vocal recording into a new form is like vivisection and putting something back together like Frankenstein. "I cut acapellas and make different sentences out of them. Even if they don't make sense, they reflect my feelings at that moment, "Burial noted in the same interview with The Wired.
This highlights once again how his craft involves the literal use of other people's voices. But it also points to the creepy nature of sampling in general and that very vocal science in particular. In fact, it's more like magic than science: taking the most personal and important e of a vocalist and making that voice sing melodies and convey feelings at your command.
Perhaps that is why Burial often places the sampled vocals of his tracks into uncharted worlds. At various times, he compared them to the sound made by a "spirit", "the strange scream of a wounded animal", "something inhuman chained in my yard" and "forbidden siren" - once a reference to sirens from classical legends about women. -birds that lure sailors with their seductive voices and lead their ships to wreck. But at the same time, it's a reference to the game "Siren" on the PlayStation 2.
Burial manipulates the phrases "holding you", "if I trust you" ("if I trust you") and "tell me I belong here" ("tell me I belong") with the confidence of a skilled glass blower , turning them into brilliant bubbles of glassy passion, devoid of context. The transparency of certain meanings is lost, but pure emotions shine even brighter.
If Todd Edwards' sample choir sounds angelic and genderless, Burial, in turn, is attracted by how vocal science can desexualize a voice source and visualize its androgyny. "I wanted to do something that was half boy, half girl," he described "Untrue" in an interview with Anwen Crawford. Burial would later articulate its "free sex policy" on the track"Come Down to Us"since the 2013 release "Rival Dealer EP". There, he used sound bites that talk about self-acceptance and the blurring of someone's sexuality - and included in the song part of the speech of the transgender filmmaker Lana Wachowski, which she gave at the presentation of the award from the Campaign for Human Rights.
It can be assumed that Burial's music is radically androgynous. Open, empathetic, not afraid of grace or heartfelt emotion. In fact, "Untrue" sounded like a step in the pop direction, with its vocals brought to the fore, which he contrasted with the exhausting brutality of dubstep. Where vocals, if present, were taken as a basis for rough samples from reggae. Before starting work on "Untrue", Burial produced an entire album of darker, more technical material that was hyper-masculine.
"It all sounded like some sort of weapon was being taken apart and put back together." But he abandoned the album entirely after his mother didn't like any of the songs it included. After that, he started again in a completely new direction, using ecstatic vocal samples as a basis. Inspired by the impulsive decision to throw away hard-won work, Burial wrote "Untrue" in just a couple of weeks.
In the world of dubstep, it's hard to imagine another person reacting so sharply to maternal criticism. But as he himself explained to The Wire: "My mother raised me. I am her son. I look like her, I am her. Guys can listen to "Untrue" and say, "What the fuck is this?" But I hope their girls enjoy the album."
This is where Burial chose to side with the division of British rave culture. Whose evolution has veered between two poles, which I like to characterize as "feminine pressure versus masculine defense." The second is the militaristic, scientific and apocalyptic legacy. A direction of dark, cold tracks that originate in techstep and show through in the most mechanized and bass-oriented dubstep tracks.
Feminine pressure is based on melodies built on chopped vocal samples, song structure (albeit distorted), cinematic orchestrations and seething emotionality. This includes early rave, ambient and jazz offshoots of drum and bass, the breakout style now known as happy hardcore, and all of UK garage, especially two-step.
Burial's music has more in common with garage than with dubstep. His style is rooted in songs like two-step classics."Stone Cold" от Groove Chronicles, where Aaliyah's passionate vocals from her hit "One in a Million" were superimposed on slightly languid swing drums and dark bass. But instead of the restless sexuality of two-step, Burial took dissatisfaction and passion as the basis of his music.
"Untrue" was released on November 5, 2007 to critical acclaim. It was voted "Album of the Year" by major publications and was nominated for the Mercury Prize in 2008. At the same time, the impact of "Untrue" on the British dance scene was expressed in the form of a conscious turn towards emotionality: not with explosive emotions, as in the old school rave, but with the subtlest shades of introverted melancholy. Producers like James Blake, Jamie Woon and Darkstar went even further than Burial and began to weave their own vocals into the music and write full-fledged songs. Some soulless scoundrel called this peculiar trend "blubstep" (okay, that was me), while one producer after another stated that their main goal was to make people on the dance floor cry.
In addition, the influence of Burial can be seen in the work of British dance producers Andy Stott and Raime. The latter's label, Blackest Ever Black, brought post-punk and post-dubstep closer together by exploring the dance potential of 1980s gothic and industrial music. The xx offered yet another take on this fusion of genres, fusing the melancholy bleakness of Burial with the intimacy of post-punk heroes Young Marble Giants in their music. On his solo track "Gosh", Jamie xx developed another trend that owes something to Burial. This is a wave of retro rave where already dead styles like hardcore and jungle are recreated as faded copies. Accurate in the details of each of the periods, but nevertheless like a hazy memory from the head of an aged ravers.
The aesthetics of Burial's music can also be found in the ambient amorphousness of cloud rap. At the same time, one of the musical sub-genres, known for its cinematic melancholy, focused on various points of the modern musical landscape, was called "Night Bus" - and this is a direct homage to the person who created the track of the same name.
In a certain sense, Burial can be considered one of the first - if not the first - to find the emotional undertone that characterizes our era. Mark Fisher called it "the hidden sadness of the 21st century." The subject of this definition was the albumJames Blake "Overgrown", but endless moods of vague melancholy could be traced absolutely everywhere. Soul emptiness peeping behind the seemingly triumphant hedonism of Drake, Kanye West, Future, The Weeknd and Travi$ Scott.
Burial himself did not attempt to write a sequel to "Untrue". Instead, he began to sporadically make statements on a smaller scale. Some of his EPs are almost as long as old-fashioned LPs, but only include three songs. Long works full of transitions, jumps and internal sections that, as Pitchfork writer Mark Richardson wrote, "sound like albums in miniature".
In his post-"Untrue" work, it is impossible to single out a clear direction. Some of the songs are a continuation and a new incarnation of that album. For example, "Stolen Dog" ("The Stolen Dog") is, as it were, sketches of pain and suffering, woven from plaintive moans and choking whimpers, brilliantly conveying the misfortune of a dog cut off from home and family, the grief of owners, and perhaps even and the despair of the thief himself. On the other hand, you can find unexpected manifestations of trance-pop in Burial's music - "Ashtray Wasp" ("Ash Wasp") and "Come Down to Us" ("Come Down to Us") are embarrassingly close to the world of Calvin Harris. Other Burial tracks leave the impression of deliberate, very clumsy unpolished work. Or even deliberately spoiled by their creator after completion. "Rough Sleeper" ("Homeless") and "Truant" ("Truant") are reminiscent of the sounds of a radio jumping from station to station.
The closer we get to the present, the more clearly formlessness can be traced in Burial's work. Tracks that suddenly collapse like sandcastles suddenly covered by a wave. Or as a stammer in a speech, after which the author suddenly left the desire to continue. This year's songs "Beachfires" and "Subtemple" are a rhythmless abyss of drone-like ambient and found sounds that have more in common with experimental industrial artists likeFrancethan with any of the British rave traditions.
These faceless sonic expansions have paralleled Burial's steady public image erasure since the release of "Untrue". As far as I know, after a series of interviews dedicated to the release of the album, he no longer spoke to the press. Most likely, this detachment is a reaction to being forced to flaunt his real personality in 2008. Then Burial gave his real name and showed his face, but this was only a necessary measure to cool the ardor of mainstream journalists trying to get to the bottom of the truth.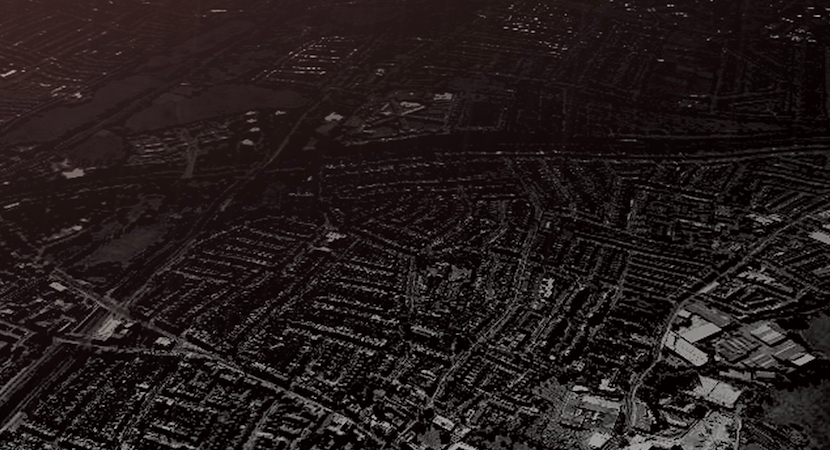 Burial's original plan was to always stay true to the radical anonymity and facelessness of rave culture and underground techno. Like some of us, he grew up fascinated by mysterious and strange aliases - LTJ Bukem, Rufige Kru, Foul Play, 2 Bad Mice, Dr S Gachet. These names left no clue as to the color of the skin or the origins of their mysterious owners. Neither where they come from, nor how many people are involved in the project (as it turned out, only one person was hiding behind the name Omni Trio).
"I want to be unknown. I have no idea what the writers of most of the songs that I like look like. This is what attracts. So you can have more faith in music. I want to be part of the name. The title of the song."
After a brief romance between him and the music press during the release of "Untrue", Burial did his best to become an anonymous mystery again. Not a man mired in everyday life. But a spirit that looks down on London.
---
Write what you think