---
Roman Melmont Shaw
---
I roll people (dance floor) in trips.
Career start 2000 I work under the names
Roman Mel'monT (dnb) Tripping Fool - Traveling Fool (Psy set)
Large collection of music ...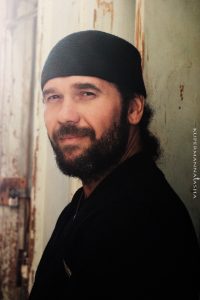 The degradation that occurs in psychedelic is frustrating - there are only a few talented musicians who bring themselves, their talent, spiritual inner world into their work. The bulk of pseudo musicians are engaged in complete plagiarism. Stealing - architecture, building tracks, arrangements, effects. Everything that we are listening to now is done by the hands of talented musicians of the past - the main Wave 2001-2008. Psychedelic has become dead - life ("the living soul of this style") is absent in it. Acid and overdoses - plus a lack of restraint in drug use, negated this style. What was supposed to lead to enlightenment, self-improvement, self-knowledge, turned into a collapse of consciousness - for the immature, insatiable young generation, which lives in narcotic invented illusions that have nothing to do with reality.
Roman MelmonT
Autumn follows amazement. TF6 Radio. Feel the rain
---